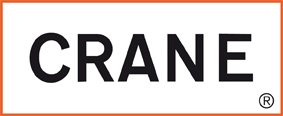 CRANE ChemPharma & Energy (within Crane's Fluid Handling segment) designs and manufactures a variety of high performance products including: highly engineered check valves, sleeved plug valves, lined valves, process ball valves, high performance butterfly valves, bellows sealed globe valves, aseptic and industrial diaphragm valves, multi/quarter-turn valves, actuation, sight glasses, lined pipe, fittings and hoses, and air operated diaphragm and peristaltic pumps. Its trusted brands (in alphabetical order) ALOYCO®, CENTERLINE®, COMPAC-NOZ®, CRANE®, DEPA®, DUO-CHEK®, ELRO®, FLOWSEAL®, JENKINS®, KROMBACH®, NOZ-CHEK®, PACIFIC VALVES®, RESISTOFLEX®, REVO®, SAUNDERS®, STOCKHAM®, TRIANGLE®, UNI-CHEK® VALVES®, WTA®, and XOMOX® offer customer complete and innovative product portfolio designed for the most demanding corrosive erosive, and high purity applications. Among the industries served are the chemical processing, biotechnology, pharmaceutical, oil & gas, refining, and power generation.
Our Heritage
Crane employees share a proud 150-year-plus history of doing business the right way - treating people fairly, dealing honestly and ethically with customers, suppliers and shareholders, and working hard to meet or exceed the expectations of customers. They also share a fascinating history of innovation dating from the early years of the Industrial Revolution to the current era of technology-driven product development and improvement.
While our businesses, locations and opportunities are very diverse, the ethical standards that have been the hallmark of our Company throughout its history to the present day are rock solid and uniform wherever Crane businesses are operating. Crane Co. was founded by Richard Teller Crane who resolved at that time "to conduct my business in the strictest honesty and fairness, to avoid all deception and trickery, to deal fairly with customers and competitors, to be liberal and just toward employees, and to put my whole mind upon the business." These remain our standards today. A career at Crane means you'll work toward a goal of continuous improvement in everything you do within a highly ethical environment that fosters personal development and advancement.